Boat excursion in Plemmirio Marine Protected Area in Syracuse
Sicily is my passion and my one love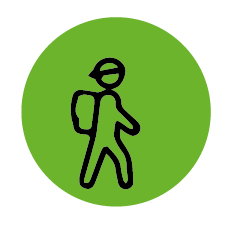 2 hours and 20 minutes
Morning or Afternoon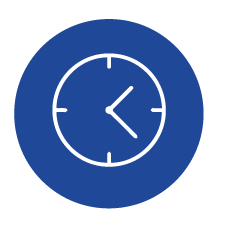 Morning or Afternoon
Specific time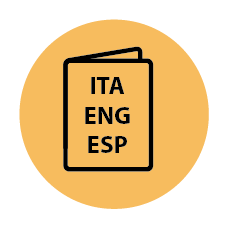 Spoken languages
ITA / ENG
Boat excursion in the Plemmirio and Pillirina Marine Protected Area
Explore the Paradise-like Places on a Boat Excursion in the Marine Protected Area of Plemmirio and Pillirina
With a boat excursion, you can discover some of the most stunning places, including those in the protected marine area of Plemmirio and Pillirina. Plemmirio is a promontory located along the coast of Syracuse, and the marine protected area that bears its name encompasses the Maddalena peninsula and Capo Murro di Porco.
Take a boat trip to this dream-like landscape and be enchanted by the beauty of the Plemmirio and Pillirina marine protected area. The area not only boasts stunning natural beauty, but also a rich cultural heritage, including elements from prehistoric times that tell the story of the civilizations that have inhabited the area.
Your boat excursion will allow you to not only admire the beauty of the area but also gain a deeper understanding of its history. You'll feel the sea breeze and be captivated by the magic of the place, including the view of Ortigia Island from Punta della Mola, also known as La Pirillina, a natural inlet with two small beaches.
Discovering Plemmirio
Embark on a boat excursion to discover the stunning Plemmirio, a protected natural area located near Syracuse. The trip starts from the picturesque island of Ortigia. Named after the Plemmirio promontory, the area boasts a 14 km coastline with a rich history that has seen the passage of various civilizations including Romans, Greeks, and Carthaginians.
Take a once-in-a-lifetime opportunity to explore the historic seabed of Plemmirio, rich in history and home to beautiful marine species, caves carved out over centuries, and World War II artifacts. Walk the Maddalena path to take in unique and breathtaking views of cliffs, sandy coves, and caves.
Don't miss out on the chance to visit the Maddalena peninsula, where the seabed is abundant in fish and the Posidiona seaweed, an endemic aquatic plant that supports various marine species. From Capo Castelluccio to Punta Tavernara, the shallow seabed descends only towards the Capo Murro di Porco area.
From the Plemmirio to the Pillirina
Discover the beauty of Syracuse's coast on a boat excursion starting from Plemmirio, heading towards Pillirina, also known as Punta della Mola. This protected marine area is steeped in history and legend, with tales of a wealthy young woman named Pillirina who fell in love with a fisherman and tragically took her own life.
Explore the stunning bay of Syracuse, filled with crystal-clear water, ancient ruins, and WWII bunkers and tombs from Greek times. Don't miss the opportunity to visit the Pillirina Cave, which boasts impressive formations of stalactites and stalagmites and is home to various marine species such as sponges, corals, and sea cicadas. End the excursion at the beautiful Baia della Pillirina, where you can take stunning photos of the breathtaking landscape.
Experience the rich history, natural beauty, and legends of Plemmirio and Pillirina on a boat excursion, making it one of the most stunning jewels of Syracuse's coast.
The photographs within this hike/article, were not taken during one of our tours, but are used for informational purposes only