Boat excursion in Marzamemi
Sicily is my passion and my one love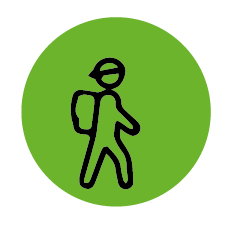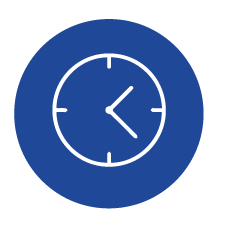 Morning/ Afternoon
Specific schedule.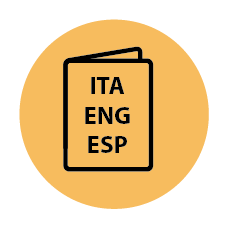 Spoken languages
ITA / ENG
Boat excursions in Marzamemi
During a holiday in Sicily, exploring the waters of its stunning blue sea through boat trips to Marzamemi is an unforgettable experience. Departing from Balata port, you can sail along the Ionian coast and discover the magnificent Vendicari Reserve before reaching the renowned island of Capo Passero, surrounded by crystal clear waters. Come and see for yourself!
Boat tour in Marzamemi: Discover Eastern Sicily's Coast
Experience the eastern coast of Sicily in a unique way with a boat tour from Porto Balata. The tour begins with a visit to the Vendicari Nature Reserve, a pristine area with coastal dunes and a wealth of natural environments.
The Vendicari beach is a sight to behold with its picturesque remains of an ancient trap and the Swabian Tower, which was also featured in the popular show "Inspector Montalbano".
Discover the 800-meter coastline of Marzamemi Bove Marino, mostly rocky with crystal clear waters that offer a glimpse into the underwater world.
See the ancient marble columns submerged in the sea, a testament to the rich history of the area dating back to 3rd century Greece.
Finally, the boat will take you to the stunning island of Capo Passero, home to the fort built by the King of Sicily and Spain between 1599 and 1635.
This boat tour is a once-in-a-lifetime opportunity to immerse yourself in the history and natural beauty of Marzamemi's coast.
How the boat excursion in Marzamemi works
Take a boat tour in Marzamemi starting from the city center and visit the Porto Balata and the picturesque Antica Marina pier. Book your tour in advance and be sure to arrive at the meeting point at least 15 minutes prior to departure for check-in. Your tour will be guided by a knowledgeable crew who will ensure your safety while exploring the coast of Marzamemi.
During the tour, you'll have plenty of opportunities to take in the breathtaking views and learn about the history of the areas you'll visit from an optional guide. Choose to take your boat tour in the morning or opt for a lunch or aperitif included in the experience. The 3-hour excursion also gives you the chance to take a dip in the stunning waters of the Ionian side of Sicily.
For those seeking unique experiences, a boat tour in Marzamemi is the perfect way to discover the beauty of the Sicilian coast and immerse yourself in its rich history, unique fauna and marine flora.
The photographs within this hike/article, were not taken during one of our hikes, but are used for informational purposes only