Boat excursion to Syracuse and Ortigia Island
Sicily is my passion and my one love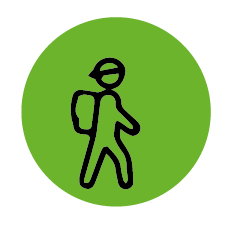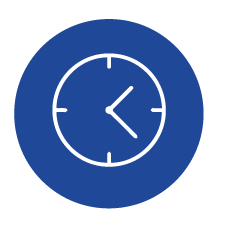 Morning and Afternoon
Specific schedule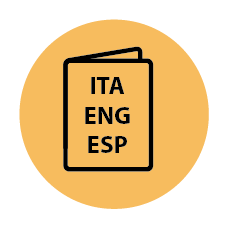 Spoken languages
ITA / ENG
Boat excursion to Syracuse
A trip by boat to Syracuse is the ideal way to discover a seaside city. Syracuse, with its historical center on the Ortigia island, is one of the must-visit destinations during a tour of Sicily. Exploring the city by boat is the perfect choice to truly immerse oneself in the vibrant colors, enticing scents, and captivating beauty of the sea. Not only does this city offer an array of artistic and historical marvels, but it also presents the chance to relish in breathtaking natural spectacles.
Ortigia Island tour and boat excursion in Syracuse
The Ortigia island, also referred to as "The pearl of Syracuse," is the oldest section of the city. Virtually all travelers who set foot on its land or sail around it fall in love with its allure, stunning sea views, monuments, and overall magnificence.
Legend has it that during ancient Greece, Leto, pregnant by Zeus and being chased by a snake sent by the envious Hera, landed on Ortygia. It was there where she gave birth to Artemis, the goddess of the moon and hunting. With her daughter by her side, she crossed the sea and arrived in Delos where Apollo, the god of the sun and arts, was born. Delos was also home to one of the most prominent oracles in antiquity.
The island, which held a strategic position and was abundant in water even during ancient Greek times, has seen many invasions throughout the centuries by various groups such as the Greeks, Romans, Saracens, Suebi, and Aragonese. The presence of these groups is still evident today in the form of remarkable monuments.
Syracuse boat trip: around the island of Ortigia
A must-see tour when in Syracuse is one that includes a visit to the enchanting Ortigia island and a boat ride that allows you to explore its historical marvels, unique and gorgeous sea caves, and even take a refreshing swim break, which altogether lasts for 1 hour and 10 minutes.
The boats that take tourists on an adventure to discover Syracuse's marvels dock at the Ortigia's large port.
The tour comprises a visit to Ortigia island, a sail in front of the Maniace Castle, one of the most significant monuments of the Swabian era, built by King Frederick II as a defense for the whole city, and a chance to see some of the caves.
Exploring Syracuse and Ortigia via a boat excursion is a truly special experience, made even more memorable by choosing the glass-bottom boat tour, which enables you to marvel at the marine flora and fauna.
The boat tour around Ortigia in Syracuse is an extraordinary opportunity to witness the beauty of the Sicilian sea and get up close to its awe-inspiring caves!
When in Sicily, a boat tour around Syracuse and Ortigia is an unmissable experience! You will be amazed and fall in love with the natural beauty of the sea.
The photographs within this hike/article, were not taken during one of our hikes, but are used for informational purposes only