Boat tours and snorkeling in Cefalu
Sicily is my passion and my one love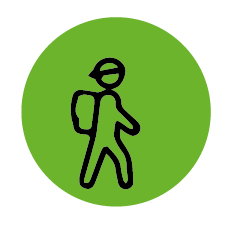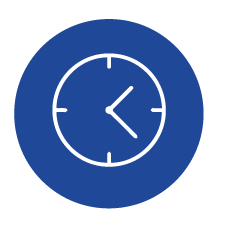 Morning/ Afternoon
Specific schedule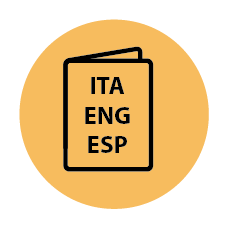 Spoken languages
ITA / ENG
Discover the beauty of the stunning and unspoiled town of Cefalù, nestled in the coastal area of northern Sicily. This charming Sicilian city is a must-visit destination renowned for its magnificent 12th-century Norman Cathedral.
Located in the northern part of Sicily, Cefalù is easily accessible by both land and sea. You can opt to explore Cefalù by booking a boat tour in the morning or afternoon, each offering a different perspective and experience of the city. Don't miss the opportunity to soak in the breathtaking views from both angles!
Explore the beauty of Cefalù with boat trips in the morning and evening.
The reputable companies we partner with, boasting extensive experience in the industry, offer delightful tours in Cefalù both in the morning and afternoon, ensuring an array of travel experiences and snorkeling activities.
The boat tour of the Cefalù Coast typically lasts for three hours, departing at 10 a.m. or 3 p.m. and returning at 1 or 6 p.m.
As you set sail, the picturesque coastal town instantly unfolds before your eyes, with the Cathedral Rock and beautiful Cathedral in sight.
The experience becomes even more enchanting when, after a half-hour ride, you can take a dip in the stunning waters of Sicily.
Guests need not worry about anything as the crew will provide all necessary equipment for a peaceful and stress-free experience, including snorkeling gear found on board.
To make the excursion even more enjoyable, fresh drinks will be available on board, along with a particular aperitif made of typical Sicilian products during the return journey. Boat tours in Cefalù: Services offered
In addition to this unique experience, we offer other types of activities, such as visits to the most characteristic beaches or family boat trips, excursions into caves, or small coves, always by sea.
These experiences are carried out with the utmost relaxation and comfort for passengers, coupled with great professionalism and safety by the crew on board.
To book your next tour in Cefalù contact us!
The photographs within this hike/article, were not taken during one of our hikes, but are used for informational purposes only