Boat excursion with aperitif and snorkeling: few moments to fish in Syracuse
Sicily is my passion and my one love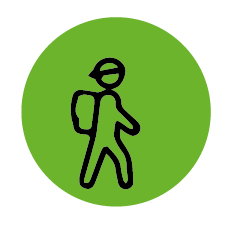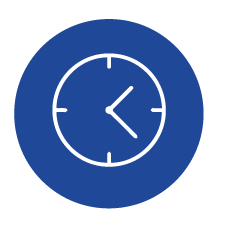 Morning/ Afternoon
7.00 am or 4,00 pm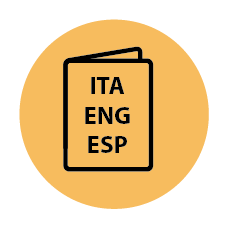 Spoken languages
ITA / ENG / ESP
Fishing experience in Siracusa
The best way to experience the sea of Syracuse is to book a boat excursion that includes an aperitif and snorkeling. Take a break from fishing and enjoy a refreshing local aperitif while exploring the seabed through snorkeling.
This itinerary departs from either the Ognina Port or the Syracuse Port and lasts for approximately two hours. Although fishing time is limited, you'll be kept busy with plenty of other activities.
Are you interested in trying your hand at trolling? This excursion offers the perfect balance of relaxation and adventure.
Boat excursion with aperitif and snorkeling
The boat trip with a typical local aperitif and snorkeling is the perfect way to relax and recharge. After admiring the incredible marine life of the Syracusan seabed through snorkeling, the desire to fish is sure to arise.
As you navigate along the coasts of the protected marine area of Plemmirio, you'll be treated to a breathtaking natural scenery. The cliffs overlooking the sea act as guardians to a seabed teeming with many species of fish, including dolphins, tuna, amberjack, and grouper.
Take a break from your fishing and enjoy some refreshments as you relax and enjoy the show. But if you're interested in a more active experience, try "trolling" – an unforgettable experience that you can actively participate in.
This boat excursion promises to be a unique and memorable experience. So what are you waiting for? Book your trip today and discover the beauty of the Syracusan coastline in a way that you'll never forget.
The Fisherman is not your typical tourist
You don't choose a boat trip with an aperitif and snorkeling just to relax like any other tourist. Pescaturismo is born from the merging of two different worlds: fishing (characterized by effort and sweat) and tourism (focused on relaxation and breaks).
After you've sipped your drink and marveled at the wonders pulsating beneath the water through snorkeling, you'll feel an irresistible urge to join those who have always been involved in fishing. Though there may only be a few moments to fish during the two-hour excursion, they are sure to be intense. After all, if you're someone who loves active holidays, this is the perfect opportunity for you.
In Sicily, fishing tourism is regulated by Regional Law n.9/2019. This rule offers many opportunities for tourists who choose Pescaturismo. You can observe and learn about the long tradition of seafaring activities, taste freshly cooked fish, reach isolated and hidden coves, and even take part in traditional fishing trips.
The fisherman leading the excursion must hold a regular fishing tourism license. They can show tourists not only the characteristic places of the local coastline but also the nautical chart to describe the itinerary and the use of on-board equipment.
Boat excursion with aperitif and snorkeling: 'trolling' fishing
Tourists who want to experience fishing on their boat excursion with aperitif and snorkeling are accompanied by a boatmaster and a sailor to assist them. The most exciting part of the trip has arrived – hauling the nets and waiting to see the catch emerge, which is a unique and thrilling experience for any fisherman.
There are various fishing techniques, including trolling, flyer, netting, hook-and-line, and offshore fishing. Trolling is the most common fishing method used along the southeastern coastal strip of Sicily, taking place below the coast. This technique involves trolling a bait to stimulate the aggressiveness of predators.
The best time for trolling is from March to November if you want to catch certain fish species such as mackerel, skipjack, sea bass, tuna mackerel, dolphinfish, and walleye.
Although there may only be a few moments to fish during the excursion, they are sure to be intense and exhilarating. After all, the fisherman is a "hunter" by necessity, and while he values the tradition of fishing, he also educates others to respect the environment and protect species.
The photographs within this hike/article, were not taken during one of our hikes, but are used for informational purposes only