Boat rental without license in Sicily
Sicily is my passion and my one love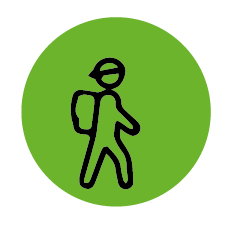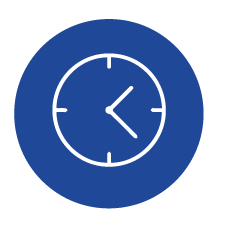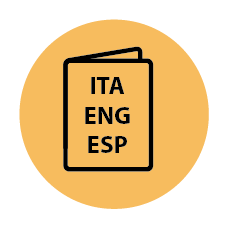 Spoken languages
ITA / ENG
Rent a boat without a license in Sicily
Renting a boat in Sicily without a license is possible. You can explore the beautiful coastal regions and islands of Sicily by renting a boat without a license from main ports.
Renting a boat is a great way to experience a fantastic beach holiday filled with experiences exclusive to the sea. Moreover, by renting a boat, you can have the freedom to navigate among the numerous islands off the coast of Sicily.
The scenery is breathtaking, the atmosphere is charming, and by landing on some islands, you can also learn about their culture and try their local food and wine. By renting a boat, you can also visit the stunning coves along the Sicilian coasts.
Not only can you admire the turquoise sea, but you also have the chance to swim in its crystal-clear waters.
When to rent a boat in Sicily
Renting a boat in Sicily is always a great option, not just during the summer. Summer is an ideal time to rent a boat without a license, as you can bask in the sun and take a dip in the warm, clear waters of the Sicilian coast.
Renting a boat in summer allows you to sunbathe and witness breathtaking sunsets while dressed in your swimwear. But besides the summer, there are other times when you can rent a boat.
Autumn and spring are also good times for boat rental, on sunny days you can explore the Sicilian coast with temperatures ranging from 14° to 28°.
Moreover, many people find boat trips between islands and rugged coasts during winter to be quite romantic. Even though the temperatures may be colder, sunny days can still make for an exciting boat trip. You can also don a wetsuit and safely dive into the sea for snorkeling.
What to explore on a boat trip in Sicily?
Sicily is an island with a wealth of natural, historical, and maritime beauty, making it a perfect destination for travelers who love nature, history, and the sea. What can you explore during a trip with a rental boat, even without a license, in Sicily? There are plenty of authentic, hidden, and well-known places to visit.
By renting a boat in Sicily, you can visit many popular locations such as:
The famous Zingaro Reserve coast
Taormina and its breathtaking views
The Aeolian Islands, where you can dine by candlelight while admiring the coastline
Favignana, a hidden gem
Castellamare del Golfo, where you can immerse yourself in Sicilian culture
The coast of Syracuse and the island of Ortigia, accessible by boat
At all these locations, you can not only rent a boat but also experience the beauty of nature, and take a swim in its clear waters. You can also reach secluded caves and coves, like the Lover's Cave, which is a popular destination for those traveling by boat.
How do you rent a boat without a boat license?
If you don't have a boat license, you won't be able to operate the boat, yacht, or sailboat on your own. In this case, you'll need to rent the boat with a skipper. The skipper is a knowledgeable and experienced operator who can guide the boat or yacht to your desired destinations.
Not only does the skipper ensure a safe and professional journey, but also offers a relaxed and worry-free vacation experience for those who have a boat license.
In addition to the skipper, you can also opt for crew and chef services when renting a boat without a license. This provides you with exclusive services such as a bartender who can prepare drinks and a chef to cater to your culinary needs.
Before departing, you can discuss your desired destinations with the skipper. You can also request additional activities such as shore excursions to the main islands of Sicily or snorkeling expeditions to explore the marine life and ecosystem.
Alternatively, instead of renting a boat, you can also join a group tour on a shared yacht or boat with onboard staff to attend to your needs.
The photographs within this hike/article, were not taken during one of our tours, but are used for informational purposes only