Cooking class in Syracuse 
Sicily is my passion and my one love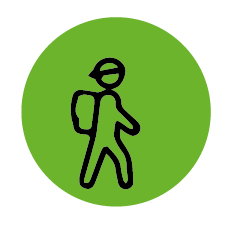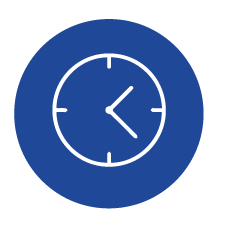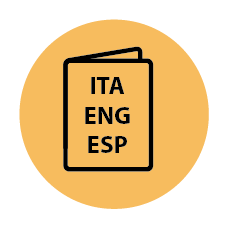 Spoken languages
ITA / ENG
Cooking class in Syracuse
Choosing to book a cooking class in Syracuse is the best solution to be able to best express one's creativity, discover the raw materials of the area and also discover the concept of conviviality by experiencing it fully. 
The cooking classes in Syracuse allow you to discover the true Sicilian cuisine, the most representative dishes of this land, their origins and you can also discover the passion and stories behind the various preparations.
Experiences aren't just relegated to cooking. In fact, some cooking classes include not only amusing adventures behind the stove but are also entertaining excursions to the main markets of Syracuse.
From the markets of Syracuse to the cooking class.
An experience with a cooking class on Sicilian dishes , as mentioned, can begin with a tour of the markets of Syracuse and above all with a tour of the fish market in Ortigia where you can choose products that are the protagonists of the recipes you want to prepare.
In addition to fish there are also spices, meats, typical Sicilian fruit and vegetables and of course elements such as dried fruit, with the famous pistachios, and other typical Sicilian ingredients.
All the dishes and recipes to prepare want to bring out the best flavors of Sicily and above all of the Syracusan area.
We go from typical savory dishes to sweet products made with delicious raw sheep ricotta, with Modica chocolate drops or with chopped hazelnuts or pistachios. In addition, there is no lack of elements such as candied fruit typical of Sicily such as candied cherries, lemon or orange peel.
How does a cooking class in Syracuse work?
When you participate in a cooking class you should know that each one has its own specific program. This means that before choosing the experience to live you will have the opportunity to evaluate which are the cooking classes in Syracuse that best suit your needs.
For example, you might consider living an experience to the full that allows you to learn how to prepare a complete lunch. Or cooking classes dedicated exclusively to the preparation of a typical Sicilian dish such as arancini.
Or maybe you can evaluate the creation of sweet preparations such as, for example, the famous Sicilian cassata or delicious cannoli!
In short, each cooking class can be distinguished by a specific program. The thing that unites the various experiences is that they are all based on learning to prepare by yourself under the supervision of a chef or of a person expert in Sicilian recipes, how the main dishes of the culinary culture of Sicily and Syracuse are made, in a very pleasant and relaxing environment.
The cooking class can start with a tour that can be done among the markets or in the shops and wine bars. After that you go to the kitchen, it can be a private kitchen or that of a restaurant, and you begin to get to the heart of the lesson.
At the end of the preparations you will have the opportunity to taste what you have cooked, also combining the wines that best suit each dish made to each course. Generally they are Sicilian wines ranging from white to red, from those with a more full-bodied taste to those that are more delicate on the palate.
Discovering street food
Another cooking class in Syracuse that you can follow is the one dedicated to the main culinary products of street food. street food in Sicily is very famous.
Over the centuries, in fact, cultures and populations have crossed the whole region bringing with them some dishes with unique and unparalleled flavors and ingredients.
Following a cooking class on street food in Syracuse allows you to prepare and taste dishes that are a true dogma for the Sicilian tradition.
Bread and panelle, bread with spleen, fried fish, arancini etc … there are so many products that you can taste during your cooking class on Sicilian street food.
Cooking class with personal chef
Another experience you can have to fully enjoy your holiday is a cooking class with a personal chef.
With a personal cook you have the opportunity to fully enjoy a unique experience because you will not share the cooking class with other people, and you will have at your complete disposal a professional who will teach you all the main recipes.
At the end of the cooking class with the personal chef it will be possible, finally, to enjoy lunch or dinner with an exclusive menu that will contain all the flavors and aromas of Sicily.
Why choose to take a cooking class?
The advantages of taking a cooking class are so many. A holiday always brings many memories of funny, romantic or dreamy moments.
But what's the best way to really feel the culture of a place? Simple through food and wine and food!
This is why if you want to experience Sicily to the fullest and bring with you an experience that you will remember for a lifetime: recipes that you can always prepare even when you are away from Syracuse.
Whenever you want to bring to mind the flavors and smells of Sicily you can do it thanks to what you will learn from cooking lessons.
The photographs within this hike/article, were not taken during one of our tours, but are used for informational purposes only