Guided tours in Syracuse – Ortigia and Neapolis Park
Sicily is my passion and my one love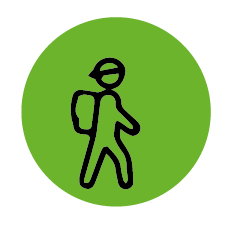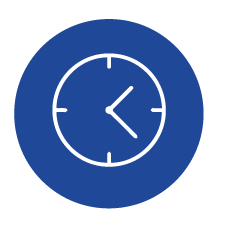 Morning or Afternoon
Time to be agreed upon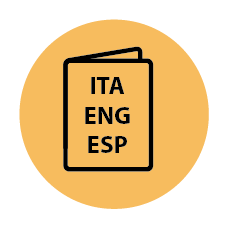 Guided tours in Syracuse: discovering Ortigia and the Neapolis Archaeological Park
What to see in Syracuse in one day
Travel to Sicily? What could be better than taking part in a guided tour to discover the beautiful city of Syracuse?
Join the half-day tour to discover the wonderful Archaeological Park and Ortigia Island. Find out what you can visit in Syracuse in one day.
Walking Tour Syracuse – Neapolis Archaeological Park
The tour begins at the main entrance of the Neapolis archaeological park: a "plunge" to discover the ancient origins of Syracuse and the most representative ancient architectural ruins of the Hellenic and Roman city to arrive intact in modern times.
The Neapolis Archaeological Park includes monuments dating from the Late Bronze Age to the Spanish Age. The excursion includes a visit to the impressive Ear of Dionysius, an artificial cave so named by Caravaggio during his visit to the city in 1608, and that of the magnificent Greek theater, one of the largest in the world. The Walking Tour within the archaeological park ends with a visit to the Roman Amphitheater.
Syracuse Walking Tour – Ortigia Island
Visiting Syracuse means admiring the beautiful Ortigia Island, which is the oldest part of the Sicilian city. The meeting point is in Piazza Pancali, where the tour of the island begins, which lasts about 2/3, and then continues with a visit to the ancient ruins of the Temple of Apollo. After crossing the shopping street Corso Matteotti, formerly Corso Littorio, we reach Piazza Archimede, named after the famous Greek genius who was born and died in 212 BC.
Continuing to stroll through the enchanting and picturesque streets of the historic center, it is possible to reach the incredible Piazza Duomo overlooked by the majestic late Baroque facade of the Cathedral, which is surrounded by other majestic Baroque palaces such as the Vermexio municipal palace or the former Senate Palace, Palazzo Beneventano del Bosco and Archbishop's Palace.
The walking tour in Syracuse includes.
(optional) also visit the interior of the Church of Santa Lucia alla Badia (open daily from 11 a.m. to 4 p.m., closed on Mondays), inside which is kept the wonderful painting by Caravaggio. Il Tour guidato termina con la visita alla leggendaria Fonte Aretusa, luogo di incontro fra realtà e leggenda, immersa nel verde dei papiri e circondata da uno specchio d'acqua cristallina Book your guided excursion to Syracuse with us and you can opt for just visiting the Neapolis Archaeological Park or visiting Ortigia Island or both.
We'll be waiting for you!
The photographs within this hike/article, were not taken during one of our tours, but are used for informational purposes only