Cannolo Class in Taormina
Sicily is my passion and my one love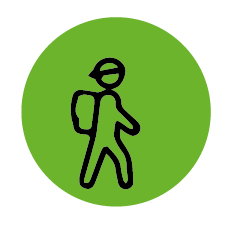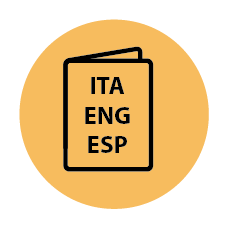 A masterpiece of Sicilian haute patisserie: Cannolo Class in Taormina
The Sicilian cannolo is a confectionary delicacy that appeals to just about everyone.
And seeing it cooked live at a Cannolo Class in Taormina allows you to learn all the secrets of Sicily's culinary art.
Knead the typical crunchy peel with your hands, prepare the sweet ricotta filling, as well as other fillings used (chocolate, cream, etc.) and be able to taste the freshly baked culinary creation,it will allow you to feel at "home" and immerse yourself in 360 degrees in a Cannolo Class in Taormina.
Cannolo Class in Taormina: let's learn to appreciate the masterpiece of Sicilian haute patisserie.
Good, fragrant and soft, the Sicilian cannolo is a traditional food product of the Ministry of Policies agriculture, food and forestry (Mipaaf).
Although originally the Sicilian cannolo was prepared and consumed on the occasion of the Carnival, over time the preparation has lost its occasional character.
Today the Sicilian cannolo it can be eaten at any time of the day and on any occasion.
Its shape recalls the river reeds into which the wafer was rolled up until a few decades ago during its preparation.
Cannolo Class in Taormina: let's learn how to cook it!
Participating in a Cannolo Class in Taormina allows you to discover all the secrets of learning how to cook the sweet specialty made of fried dough wafer, which encloses a soft filling made of sheep's ricotta cheese.
The filling is prepared by adding candied fruit and chocolate chips, and finally the Sicilian cannolo is dusted with plenty of powdered sugar.
For the filling of Sicilian cannoli you can give free rein to your creativity: in addition to ricotta cream, you can also opt for other tasty culinary variations.
Excellent is the Sicilian cannolo prepared with a filling of pistachio and ricotta cream, a consistent and soft delicacy that will make both young and old lick their chops. It is best served by passing the end of the cannolo in pistachio granola.
For cocoa lovers, you can opt for the Sicilian cannolo filled with cocoa cream and ricotta cheese.
Here are good reasons to attend a Cannolo Class in Taormina!