Cooking Class in Taormina
Sicily is my passion and my one love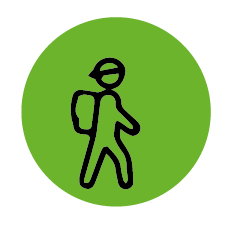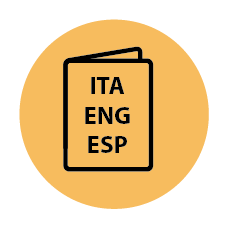 Taormina is not only synonymous with charm and artistic and archaeological beauty all to be discovered, but it is above all the perfect location to rediscover good culinary flavors at the table and delight the palate...

Cooking class in Taormina: learn to cook from the top of Mount Tauro
A precious "diamond" set on the top of Mount Tauro, the town of Taormina offers breathtaking views of the thousand colors of the Sicilian sea and for thousands of years has been "telling" tourists the secrets of its artistic history and legendary food, which makes you dream and delights the taste buds of young and old.
The cooking class in Taormina represents a unique opportunity to discover the secrets of the local chefs who prepare typical "Made in Sicily" dishes with precious and excellent quality ingredients.
In addition to having an attractive aesthetic, the dishes prepared with great care during the cooking class in Taormina represent a valid opportunity to rediscover the good tastes of Trinacria cuisine.
The highest quality traditional ingredients are skilfully combined to create unique dishes to taste during your stay in Taormina.
Among the most popular appetizers, caponata is a "must" of the cooking class, with its delicious ingredients and n utrients: in addition to the olives and the onion, the gurnard fish or, alternatively, the good aubergines and other exquisite and seasonal vegetables must never be missing.
Another typical dish of every cooking class in Taormina is that of the rolls with swordfish, one of the most popular and appreciated species of fish by Sicilian chefs.
The swordfish meat is exquisite, rich in nutritional properties and versatile: swordfish rolls combined with the goodness of pine nuts, raisins, mint and lemon are the perfect combination and the result of the food tradition of the Trinacria and Arab cuisine.
The fine cuisine of Taormina dictates the culinary preparation of a good and exquisite artistic recipe: nzuddi, good crunchy almond cookies enriched with orange flakes, originally prepared by the Vincenzine Sisters.
The dexterity of the preparation of these confectionary delicacies blends with the exquisiteness and goodness of the excellent quality ingredients.
And, then, all that's left to do is to book for a cooking class in Taormina!