Jet ski rental in Syracuse, Avola and Taormina
Sicily is my passion and my one love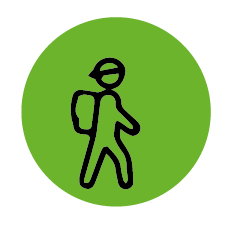 30 minutes or 1 hour
Morning or Afternoon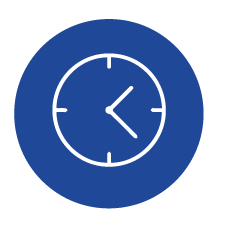 Morning or Afternoon
On request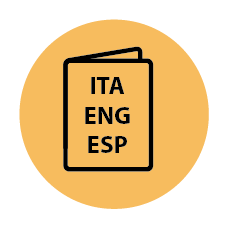 Spoken languages
ITA / ENG
Jet Ski rental without a license in Syracuse, Taormina and Avola
Sporty spirits and a desire for a unique experience during your trip to Sicily? Then you definitely need to find out about license-free Jet Sky rental in Syracuse, Taormina and Avola!  
The rental of a Jet Sky is among the most popular activities both by young people who want to experience the sea in a different way than usual and by people who love water sports and are curious about go on an adventure on a powerful jet ski.
Renting a jet ski or a jet sky is the perfect solution to enjoy the pleasures of the sea by jumping among the splashes of sea water and admiring the crystalline sun and the beauty of the surrounding nature and Sicilian beaches.
In Sicily, you can experience many excursions and adventures and one of the most fun is certainly aboard a jet sky. But let's find out more about how to live this experience, how the rental of a jet ski and if you can do it with or without a license. Let's find out together!
How to rent a jet ski in Syracuse, Taormina and Avola?
Renting a jet sky in Syracuse, Taormina and Avola is really very simple. Jet ski rental can be made online before leaving through dedicated sites or directly on sites near the sea or ports that allow you to easily choose the most suitable destination for your business.
Jet ski rental usually operates on a timed basis. So you can choose between a route that lasts twenty minutes up to about two hours. It can be rented alone or even with friends or family for a group experience.
In all cases, even if it is not necessary to have a driving license, it is mandatory to be 16 years old. For this reason, before renting a jet ski you must show your identity document, to allow the agency to verify that you are of the right age.
The price to rent a jet ski depends on the operator chosen . So the advice is to book either before your holiday or to rely on an agency that is able to offer you this experience at the right price and above all on a model that is handsome and ideal for having fun in a safe way.
If you want to rent a jet ski , you can also choose to do it with or without a nearby instructor. In case of driving without an instructor, remember to bring your boat license to be able to drive it yourself.
How to rent a jet ski without a license
We mentioned that it is possible to rent a jet ski without a license. But it must be emphasized how this can be done or not. In fact, those who do not have a nautical license can choose to rent a jet sky even without a license but can do so only under two conditions: they must be at least 16 years old; must be accompanied by an instructor.
Indeed, driving a jet ski or jet sky is not so simple, for this reason if you have no experience and you do not have a boat license the only solution is to tackle this beautiful activity with the company of an instructor.
The instructor with his professionalism guarantees you the opportunity to experience this moment in a safe and pleasant way thanks to his assistance throughout the trip.
If, on the other hand, you have a nautical license, you can choose to opt for driving the jet sky even alone without the company of the instructor.
Why rent a jet sky in Sicily?
During your trip to Syracuse, Taormina or Avola you will discover how the sea is the real protagonist of these towns. Of course there are many experiences related to the sea that you can do during your holidays.
For example, you could choose to go sailing, take a day cruise, or you could enjoy an excellent dinner or tasting while observing the beauty of the sea.
So why rent a jet sky? Simple, whether you have experience with a jet ski or not, rent one to expand your adventures during the summer holidays , is one of the activities not to be missed.
Unlike a boat holiday ( which is still an experience to do ), jet ski rental is a way to fully enjoy your days on the beach. While you are at the beach or on a free beach, alone or with your friends, you can have fun by renting a jet ski.
After the rental, whether you are alone or with your friends or family, moving away with the jet sky from the ground you can admire the sea on the horizon, but also turn towards the coast of Syracuse, Taormina or Avola to be enchanted by its beauty.
So what are you waiting for? Do you want to fully enjoy your holiday in Sicily? Do not miss the opportunity to do it and think about including the rental of a jet sky without a license among the activities to do during your vacation.
The photographs within this hike/article, were not taken during one of our hikes, but are used for informational purposes only