The complete guide to planning your vacation in Sicily
Sicily is my passion and my one love
Plan your vacation in Sicily
Your vacation in Sicily can turn out to be wonderful and unforgettable if you organize it in the best possible way. A trip to the main tourist destinations in Sicily is certainly an incredible opportunity to discover a place that with its characteristics is able to move anyone who reaches it. History, culture, food and wine, sea and lots of adventures are waiting for you in Sicily.
With the organization of the right vacation in Sicily, you can consider so many ways to be able to meet your desires, whether you reach this destination during the winter period or in the summer.
But let's find out in detail how you can organize a vacation to discover Sicily and its main attractions while living every moment to the fullest! Here are some tips!
Start by choosing the best accommodations in Sicily
To plan a tour in Sicily you first need to choose the accommodation or accommodations in which you will spend your vacation.
If you want to touch multiple points of this magnificent region and want to explore both eastern and western Sicily, the advice is to evaluate multiple facilities in strategic locations that will allow you to easily reach the most beautiful destinations and its best attractions.
As far as accommodation facilities are concerned, you should know that you will have a wide choice in Sicily. In fact, Sicily offers ideal solutions to meet the needs of tourists who reach it throughout the year.
Among the main accommodations you can evaluate are:
B & amp; B: ideal for allowing you to discover not only the beauty of Sicily but also its food and wine by stopping for lunch or dinner in its premises.
Hotel: the two to five-star hotels offer a convenient and comfortable solution for couples and families who want to enjoy a relaxing holiday with many quality services.
Resort: if in addition to discovering Sicily you also want to fully relax and have spaces dedicated to your well-being, you must opt ​​for a resort with SPA and a swimming pool.
Whichever property you choose whether it is overlooking the sandy beaches and its crystal clear sea or the historic center of Syracuse or Palermo, you are sure to find a welcoming and genuine environment.
Rent a car
After choosing the facilities in which to stay, the advice is to rent a car. Car rental is a perfect solution to be able to move easily from west to east, north to south without any limitations.
You can rent the car at the main airports in Sicily or you can also consider renting at the ports. Renting a car not only makes travel easier but also allows you to discover small hidden gems that you can only visit by car.
Excursions in Sicily: for a 360-degree experience
If you want to experience not only a holiday but a real adventure to discover the most beautiful places in Sicily then the best solution is to go on excursions. Excursions in Sicily have scheduled tours that ensure them a truly unique and unrepeatable experience follows in suggestive places rich in traditions.
The excursions that can be done in Sicily are really many. Among the most recommended are:
Trekking excursions: many people love nature and immersing themselves in its beauty. In this case, the best solution is to book excursions by trekking on Mount Etna or in the natural parks of Sicily.
Excursions on Etna: one of the most beautiful routes to do in Sicily is certainly the excursion on the slopes of Etna. You will not be disappointed! Its characteristic beauty, the possibility of taking a quad bike, or taking a walk on the slopes of the volcano are experiences that can be fully experienced only with an organized tour.
Boat tour: there is no better way to discover the beauty of Sicily than with a boat trip. The boat tours can be carried out starting from the port of Syracuse or from that of Taormina. You can take boat tours to discover the caves or tours with lunch or dinner on board.
Cruises: for a truly relaxing excursion, you can consider a half-day or one-day cruise. The cruises are perfect for those who want to take a quiet sea trip with their partner or with their family with children.
Daily excursions: to discover some unique places in Sicily with an expert guide who will also tell you its history, you cannot miss the daily excursions such as those organized towards Noto Antica, San Vito Lo Capo, or in the Zingaro Reserve.
Food and wine: finally, there are the perfect food and wine tours to discover the most beautiful cities and their history through taste. Don't miss out on sweet and savory preparations and wines that represent the heart and soul of Sicily.
The destinations not to be missed during a trip to Sicily
As mentioned, from eastern to western Sicily, from north to south, there are really so many attractions you can discover during a trip to this wonderful Italian island.
When planning a tour, however, it is recommended to choose some of the best destinations for your trip to Sicily.
The main ones are:
Agrigento: a perfect city to discover the history of Sicily and organize many tours in the city, its archaeological sites or on a sailing boat.
Catania: perfect for discovering its naturalistic riches among gardens and nature reserves.
Cefalù: known for its crystal clear sea, golden sand and the welcoming atmosphere of the village.
Etna: you cannot go to Sicily and miss an excursion to its volcano.
Egadi Islands: beautiful, marvelous, with truly unique features and natural environments that are part of a protected marine area.
Aeolian Islands: Sicily allows you to discover many islands such as those of the Aeolian Islands where you can discover and admire many wonderful beaches and villages.
These are just a few of the must-see destinations, in fact, you must not forget its cities such as:Palermo, Syracuse, Ragusa, Trapani, and villages such as Noto, Marzamemi, and Taormina.
Sicily is a region full of life and wonderful beauty, and now that you know how to plan your trip you just have to do it right> in advance by including all the tours so you don't miss anything!
Hi I'm Iolanda, In 2010 I decided to return to my magical island, Sicily, so that the experience gained in previous years would take shape there where I was born.
Useful Links
Where it is
How to reach it
Useful numbers
Map of Syracuse
Useful Links
Where it is
How to reach it
Useful numbers
Map of Syracuse
Useful Links
Where it is
How to reach it
Useful numbers
Map of Syracuse
Excursions
Experience the most beautiful moments in Sicily. WE HAVE SELECTED FOR YOU THE MOST BEAUTIFUL EXCURSIONS PRESENT IN SICILY.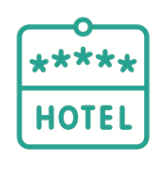 Accommodations
LOOKING FOR LUXURY ACCOMMODATIONS? CHOOSE FROM A TOP-RATED HOTEL, A PRIVATE VILLA WITH A POOL, OR A COZY BED AND BREAKFAST. THE PERFECT OPTION IS WAITING FOR YOU.
Car Rental
RENTING A CAR IN SICILY IS THE BEST WAY TO DISCOVER THE REGION'S TOP ATTRACTIONS WITHOUT ANY LIMITATIONS
Scooter rental
RENTING A SCOOTER IN SICILY ALLOWS YOU TO LIVE A UNIQUE EXPERIENCE, A VACATION FULL OF MEMORIES