Sicily is my passion and my one love
The best guide
to find out about
Catania
Exploring Catania means immersing yourself in an ancient city steeped in history and culture, surrounded by breathtaking scenery overlooking the crystal-clear sea, admiring the majestic Mount Etna in all its splendor, and indulging in the unique and exquisite Sicilian cuisine. Catania, a UNESCO World Heritage Site, is home to numerous remnants of the renowned Sicilian Baroque style, making it a city that is simply a delight to wander through.
What to see in Catania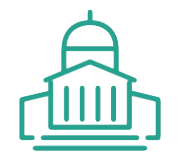 There are countless sights to behold in Catania, but some of the must-see attractions include the Cathedral of St. Agatha (the city's patron saint), the iconic Elephant Fountain in Piazza del Duomo, the magnificent Church of the Abbey of St. Agatha, Via Etnea (which is both the most important and picturesque street in the city), the Massimo Vincenzo Bellini Theater (named after the renowned composer), the historic Fish Market of Catania (La Pescheria, one of the oldest in Italy), and the Benedictine Monastery, among many others.
What to do in Catania
You can take wonderful organized excursions either by sailing on the sea or visiting gardens, theaters and nature reserves. Take part in folk festivals without forgetting the city's food and wine culture and fantastic climate!
Excursions in Catania
Services offered in Catania