Sicily is my passion and my one love
The best guide
to find out about
Ragusa
The archaeological sites, picturesque coastal landscape, and stunning churches are just a few of the many attractions waiting for you in Ragusa, one of the World Heritage Pearls alongside Scicli and Modica. This city is truly unique, as it can be considered two separate cities in one. Ragusa Superiore and Ragusa Inferiore (or Ibla, the old historic center) are connected by a dense network of stairways and bridges. After the devastating 1693 earthquake, Ragusa Superiore was entirely rebuilt, and the two urban cores now rise on two hills very close together, overlooking deep ravines. With so much to explore in this fascinating city, it's no wonder why it's become a popular destination. Here are just a few reasons to add Ragusa to your travel itinerary.
What to see in Ragusa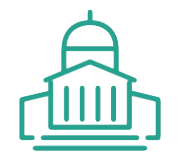 Ragusa boasts a small harbor, a beautiful cathedral, and other notable attractions, such as the Cathedral of St. John the Baptist. It's no wonder that 18 sites in Ragusa were declared UNESCO World Heritage Sites in 2002. Ragusa Ibla, the ancient historic center, is a major tourist attraction in Sicily thanks to its Baroque art, which is evident in its churches and 18th-century palaces. The Cathedral of San Giorgio is a true jewel of Sicilian Baroque, while the Church of St. Joseph incorporates architectural elements of the cathedral. The descent from Ragusa Superiore to Ragusa Ibla can be made on foot, but be prepared for 340 steps. During the descent, especially at night, you can enjoy a breathtaking view that will make you feel like you're in a life-size nativity scene. There are numerous churches to explore, including Santa Maria dell'Itria and San Filippo Neri, as well as many palaces like Palazzo Zacco, Bertini, Nicastro, La Rocca, and Battaglia. If you have time, be sure to visit the Byzantine Walls, Ponte Vecchio, and Ponte Nuovo.
What to do in Ragusa
Explore Ragusa not only for its stunning Baroque masterpieces but also for its beaches in the Marina di Ragusa marina, natural landscapes, festivals and events, food and wine, and more. The countryside boasts a diverse landscape with long walls, high cliffs alternating with long coastlines of fine sand and breathtaking colors. Don't miss out on Modica, Scicli, and Ispica with their unique architecture and stonework that enhances the beauty of the squares, churches, and palaces. Ragusa is also home to several nature reserves, such as the Irminio River forest scrubland, the integral nature reserve Cava Randello, and the Calaforno forest demesne.
Excursions to Ragusa
There are wonderful organized excursions available for you to enjoy, including sailing on the sea or visiting gardens, theaters, and nature reserves.
Services offered in Ragusa