Sicily is my passion and my one love
The best guide
to find out about
Noto
and you like to travel by hunting for Baroque beauty discover Noto. It has not been called "the capital of Baroque" by chance. In 2002, its historic center was declared a UNESCO World Heritage Site.
This town in eastern Sicily is just a few kilometers from the Vendicari Reserve. Exploring its monuments, historic buildings and urban architecture will surprise you. There are a total of 5 tourist attractions that are a must-see.
Here are which ones.
What to see in Noto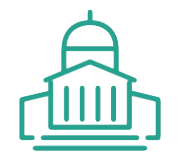 Noto's most important monument is the imposingly beautiful Cathedral of San Nicolò, which dominates the town's historic center.
Over the centuries, the Baroque structure from the 1700s underwent several remakes and renovations until the construction of the dome made by Cassone (19th century).
Another Baroque architecture of the highest value is the Church of Santa Chiara, 100 meters from the Porta Reale along Corso Vittorio Emanuele. This church, designed in 1730 by architect Rosario Gagliardi and completed in 1758, was attached to the former convent of Benedictine nuns. Today it is the civic museum of Noto, and you can visit the former convent of the Poor Clares with its splendid panoramic terrace.
From the Royal Gate of Noto, a triumphal arch dating back to the 1800s, you can reach Corso Vittorio Emanuele, which runs through the entire historic center.
Palazzo Nicolaci constitutes the artistic wealth of the historic center. The baroque-style palace is accessed from Via Nicolaci (perpendicular to Corso Vittorio Emanuele). It features an imposing, princely portal and two large columns topped by a balcony with grotesque figures.
Things to do in Noto
Noto is to be admired both by exploring exteriors and interiors of the main monuments and by getting lost in the small Baroque streets.
Along the way you will discover the Teatro Vittorio Emanuele, the Church of S.S. Salvatore and San Francesco, and Villa D'Ercole.
The Church of the Crucifix, another work by Gagliardi, is located in the upper part of the city: the splendid Madonna della Neve is kept inside.
Other palaces worthy of note (and of Noto) are Palazzo Ducezio, Sant'Alfano, Trigona and Astuto
If you happen to be in Noto on the third Sunday in May, you will also be lucky enough to admire the Infiorata, one of Sicily's most important events.
It is a salute to spring with canvases painted with flowers that, each year, reproduce a different theme.
In short, book your visit and discover Noto!
Excursions to Noto
You can take wonderful organized excursions either by sailing on the sea or visiting gardens, theaters and nature reserves.