Sicily is my passion and my one love
The best guide
to find out about
Mount Etna
Etna, located in Sicily, is the most active volcano in Italy. Known as the "gentle giant," it stands 3,340 meters high and covers a surface area of 1,600 square kilometers. Etna can be easily accessed from Catania, with just a few minutes' drive.
Mount Etna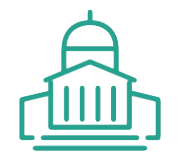 Etna Park, designated a UNESCO World Heritage Site, boasts a rich variety of flora, ranging from pine, chestnut, and beech trees, to scrumptious edible mushrooms that can be gathered while trekking through its stunning landscapes. Hikers may also stumble upon different varieties of apple trees like Cardilla, Abundance, and Montagnose, which bear tasty fruits that the area is renowned for. The park's fascinating historic center offers a glimpse into the legends, myths, and historical events that have contributed to its distinctive identity.
Natural wonder
Mount Etna is a true marvel of nature, dominating the entire landscape of the region with its impressive size and beauty. The warmth and friendliness of the locals, coupled with the never-ending Sicilian sunshine, will undoubtedly add to the enjoyment of any adventure, leaving a lasting memory. Start your Etna discovery now and book your next tour!
Excursions to Mount Etna
Donkey milk in Milo
Milo, located on the eastern slope of Etna, is a must-see destination as it is the highest town in the area. Within just a few kilometers, visitors can observe the native donkeys that produce milk renowned worldwide for its unmistakable flavor.
The Bronte Pistachio
The Bronte pistachio is a delicacy not to be missed, representing the primary economic resource of the vast and diverse territory surrounding the Etna region. First introduced by the Arabs, this green pistachio from Bronte is sweet, delicate, and highly aromatic, making it a popular choice among consumers in both European and Eastern markets due to its large size and intense green color. Visitors can also enjoy a variety of traditional Etna-area dishes during the festival held in September and October.
Viticulture in St. Alfio
Sant'Alfio is a village whose economy is closely tied to viticulture. The "Gigante Buono," or the "Good Giant," dominates the landscape with vineyards covering three of its four slopes. To the east, the Viagrande area, along with the town of Zafferana Etnea, boasts some of the most popular vineyards. On the southern slope, viticulture is especially challenging, but vineyards can be found in the municipality of Santa Maria di Licodia.
Services offered for Etna