Sicily is my passion and my one love
The best guide
to find out about
Mount Etna
Etna is the most active volcano in Italy: located in Sicily, the "gentle giant" is 3,340 meters high and has a surface area of 1,600 kilometers. Etna can be reached in a few minutes from Catania.
Mount Etna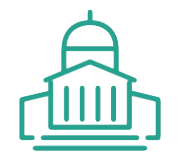 A UNESCO World Heritage Site, Etna Park is a concentration of many varieties of trees and plants: among pine, chestnut and beech trees, you can also discover and collect particularly tasty edible mushrooms.
On a hiking tour, you can also come across apple trees of different species: Cardilla, Abundance and Montagnose are just some of the tasty fruits this majestic land offers. Its fascinating historic center jealously recounts and preserves the myths, legends, and historical events that made it unique.
Natural wonder
Mount Etna is a natural wonder, which is as good as the whole landscape over which it reigns.
The cheerfulness of the Sicilians and their ever-shining sun will certainly make any adventure more enjoyable and the memory last a lifetime.
Discover Etna and book your next tour!
Excursions to Mount Etna
Donkey milk in Milo
Milo is the highest town on the eastern slope of Etna and is a must-visit destination: within a few kilometers you can view the indigenous donkeys that produce a milk known worldwide for its unmistakable flavor.
The Bronte Pistachio
Among the delicacies to be enjoyed … the Bronte pistachio represents the main economic resource of the vast and varied territory of the Etnean town.
Anciently introduced by the Arabs, Bronte's green pistachio is sweet, delicate and aromatic.
This is why it is highly appreciated and in demand by consumers in European and Eastern markets because of its size and intense green coloring.
During the festival, which takes place in September and October, it is also possible to taste all the typical preparations of the Etna area.
Viticulture in St. Alfio
Sant'Alfio is a village whose economic activities are linked to viticulture.
The "Gigante Buono" hosts vines on three of its four slopes: to the east, the area of Viagrande is among the most vacated along with the town of Zafferana Etnea.
The southern slope is where viticulture is most impervious, with vineyards present in the municipality of Santa Maria di Licodia.
Services offered for Etna