Sicily is my passion and my one love
The best guide
to find out the
Egadi Islands
Do you wish to explore unspoiled places and wild nature? If you are headed to Sicily, discover the Egadi Islands. This archipelago off the cities of Trapani and Marsala consists of nine islands. Some are as large as rocks, while the main and most visited by tourists are three: Favignana, Levanzo, and Marettimo.
The archipelago boasts the largest marine protected area in Europe where it is possible to navigate following guided routes, itineraries, practicing recreational activities (diving, sport fishing, recreational boating).
The Egadi Islands archipelago is located at the furthest point of western Sicily and is well connected by hydrofoils and ferries from the ports of Trapani and Marsala.
What to see in the Egadi Islands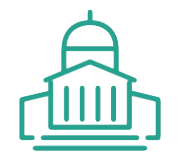 The beaches of the three main Egadi islands (Favignana, Levanzo and Marettimo) attract thousands of tourists every year.
Favignana is the largest island and the closest to the Sicilian coast. There is over 30 km of unspoiled coastline to explore, white sand and rocks that can only be reached by boat. The most picturesque beach is Cala Azzurra with its clear waters, but the white beaches of Cala Rossa, Calamoni, Cala Rotonda, Marasolo and Burrone are no less impressive.
Slightly north of Favignana, we find the island of Levanzo. The smallest in the archipelago. There is extraordinarily clear water, a rocky seabed and schools of fish swimming at shallow depths. Faraglione is particularly noted for its abundance of marine fauna. In Levanzo we can see places such as Cala del Genovese, Punta dei Sorci and Cala Tramontana spaced by several caves and Capo Grosso Lighthouse.
The town of Levanzo is a fishing village out of time with pastel-colored houses nestled around an azure sea.
In the westernmost part of the Egadi Islands, pristine Marettimo is the island with the most natural caves in the entire archipelago. It features rocky shorelines, crystal clear sea and a large number of caves and coves. Marettimo's most interesting spots are the magical beach of Scoglio del Cammello, Punta Troia, Grotta Perciata and Grotta del Tuono.
Maraone Rock and Ant Island
In its 37 km², the Egadi archipelago also consists of the rock of Maraone and the small islet of Formica.
On the island of Formica there is an abandoned tuna fishery, a building with a tower, a lighthouse and a mill.
Each of these islands has its own conformation and specific characteristics. All are part of a marine protected area.
Discover the Egadi Islands.
Visiting them will be like taking a trip to a place where time seems to have expanded.
Excursions to the Egadi Islands
You can start your boat tour or mini cruise starting from Trapani to enjoy your Egadi Islands excursions. They are located a few miles off the Trapani coast, northwest of Sicily. The main islands are Favignana, Levanzo and Marettimo followed by the islets of Maraone and Formica.
Services offered for the Egadi Islands