Sicily is my passion and my one love
The best guide
to find out about
Marzamemi
Marzamemi is among the most picturesque villages in eastern Sicily. Formerly a fishing village, it now has a robust tourist appeal and is an ideal destination for those seeking a truly relaxing atmosphere. Its charm and vibrant colors are truly captivating.

What to see in Marzamemi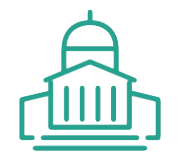 Strolling through the narrow and distinctive alleys of Marzamemi will transport you back in time and enable you to uncover a history that is abundant in traditions and culture. The village's one-of-a-kind beauty, colors, and unique characteristics are utterly enchanting. When in Marzamemi, the must-see attraction is undoubtedly the Tonnara. In addition, you cannot miss a visit to Palazzo Villadorata and the gorgeous Piazza Margherita.
What to do in Marzamemi
Marzamemi is an idyllic village to explore, particularly when arriving by boat. In addition to exploring the village's iconic landmarks, a stop to sample its delectable cuisine that caters to every palate is a must. Lastly, for those who love the sea, visiting some of the village's most breathtaking beaches is an absolute must-do.
Excursions to Marzamemi
Marzamemi is the perfect destination to include in your boat trip itinerary, whether you're traveling solo or in a group. This charming village is one of the most unique and iconic spots in eastern Sicily. Once you arrive, you can continue your adventure with excursions to nearby natural parks, beaches, or visit peculiar destinations such as Isola Piccola.
No vacation to Italy is complete without a visit to one of its charming villages, and Marzamemi is no exception. This small town with a history steeped in fishing and the activity of the Tonnara is a small paradise characterized by the colors and stone used to build its houses. It's a great place to explore on foot, with plenty of tranquility to take in the sights. Dominating the town is the Tonnara, dating back to Arab times, which was remodeled by the Prince of Villadorata, responsible for building the seaside village around it.
Today, Marzamemi is an authentic and wonderful destination that embodies the soul of Sicily.
Boat excursion to Marzamemi
To fully experience the unique beauty of Marzamemi, reaching the village by boat is a must. Whether you opt for a private boat or join a group tour, a boat excursion to Marzamemi guarantees an unforgettable experience bathed in sunshine and sea breeze. Along the way, you can admire the stunning coastal scenery stretching from Syracuse to Marzamemi, and upon arrival, you can explore all the peculiarities that make this village so special. As you disembark from the boat, you'll be greeted by the colorful fishing boats of Marzamemi and can start your tour through the narrow streets of the village.
Excursions and Tours near Marzamemi: exploring the beaches and the Vendicari Reserve
Nature enthusiasts will surely relish the tours that explore the beaches stretching from Marzamemi to the Vendicari Reserve. Among the must-visit beaches in the area are San Lorenzo Beach, Cavettone Beach, Punta delle Formiche, and Calamosche Beach. A tour of the beautiful Vendicari Nature Reserve is also highly recommended. The reserve is a haven of untouched wilderness, situated amidst sandy beaches and marshy areas. Visitors can spot various species of birds and herons, as well as the first colony of Syracuse: the ruins of Eloro. Marzamemi serves as a focal point for some of the most breathtaking stops in a trip to Sicily.
Services offered in Marzamemi