La Sicilia è la mia passione e il mio unico amore
The best guide
to find out about
Comiso
Syracuse is definitely one of the most beautiful cities in Sicily with its enchanting sea and places to take your breath away and where you can admire the Sicilian Baroque in all its splendor. Not to mention the food, which is delicious, the very friendly people, and the historically unique scenery.
What to see in Comiso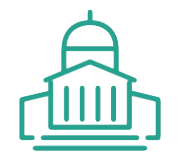 If you really want to enjoy this wonderful place, you should start by visiting the island of Ortigia to admire the splendid Baroque palaces. Full of beautiful streets and alleys to go through, you can enjoy the sunset over the sea while tasting one of the typical dishes of Sicilian cuisine.
Ortigia is the oldest part of Syracuse and the historic center of the city.
Also worth seeing is the Appollonium (the Temple of Apollo), the Cathedral which is part of the UNESCO World Heritage Site, the beautiful Diana fountain located in Piazza Archimede and the various Palazzo Borgia, Palazzo Beneventano and Palazzo Vermexio. Without forgetting the Fonte Aretusa (which descends from a cave) and the Regional Gallery of Palazzo Bellomo.
What to do in Comiso
There are a thousand things to do in Syracuse: from walks to wonderful excursions led by a highly specialized team to the Neapolis Archaeological Park, or unforgettable sailing trips in its beautiful sea. You can sample the exquisite dishes of Sicilian cuisine (including pastries) and taste the legendary wines of this land so rich in history and flavor.
Excursions to Comiso
"Seeing the world, going through dangers, looking beyond walls, getting closer,
finding each other and feeling each other, this is the purpose of life"
Services offered in Comiso