Sicily is my passion and my one love
The best guide
to find out about
Palermo
Palermo, the capital of Sicily, is a beautiful city overlooking the sea, full of incredible monuments, churches and works of art where we can see clear traces of some of the peoples who lived there such as Greeks, Romans and Normans. But that's not all: Palermo is beautiful to visit in both summer and winter where the weather is amazing and where the historic center has been declared a UNESCO World Heritage Site.
What to see in Palermo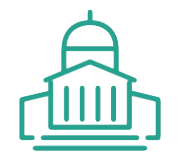 Capuchin Catacombs, the splendid Palazzo dei Normanni, Monte Pellegrino and Addaura Caves, the stunning Mondello Beach and then above all the markets, the food and wine side such as street food, where you will find an explosion of unique colors and life.
What to do in Palermo
The entire Gulf of Palermo as well as the city with its stores and restaurants is magnificent and you can take sailing excursions and numerous tours with highly specialized guides where you can also immerse yourself in unspoiled places that will make your vacation unique and unforgettable!
Excursions to Palermo
The historical and artistic heritage of Palermo is remarkable.
The whole Gulf of Palermo, as well as the city, with its stores and restaurants is magnificent and you can go on excursions.
Services offered in Palermo