Sicily is my passion and my one love
The best guide
to find out about
Cefalu
The city of Cefalu is located on the northern coast of Sicily: it is a town with an unmistakable medieval shape, much loved by tourists. Over the centuries, Cefalu has maintained its original appearance and the atmosphere that you breathe seems to have been frozen in time.
The city of Cefalu was founded by the Greeks and, later, with the domination of the Normans, it became one of the most important centers of Sicily.
Its charming old town tells and preserves the myths, legends and historical events that have made it unique.
What to see in Cefalu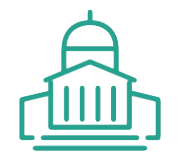 On a discovery tour of Cefalu, it is a must to see the Cathedral, which was built in 1130. Legend has it that the Cathedral was erected by order of King Roger II, who escaped a shipwreck just in front of the city's shores.
The building represents the Arab-Norman style, which is characteristic of this part of Sicily. Inside the cathedral you can admire the beautiful Byzantine mosaics, with the magnificent figure of Christ Pantocrator.
Behind the cathedral stands the Rocca, another place to visit in Cefalù. Home to an Arab citadel, from here it is possible to admire the coast from above.
Getting to the top requires quite a walk, but the views it offers are well worth the climb.
Another must-see destination is the Lavatoio, a medieval site where women went to wash their clothes in medieval times.
Here you can see how the water flows in small pools and then takes the road to the sea. Not far away is the Mandralisca Museum, where you can see archaeological finds, including vases, amphorae, and a magnificent painting by Antonello da Messina depicting an unknown sailor.
What to do in Cefalu
The Cefalu coastline has many wonderful beaches, which both tourists and locals will greatly appreciate, especially in summer. The town is full of bathing establishments, which surround the beautiful coastline.
The beaches are wide, the sand is warm and golden: the right ingredients to enjoy a perfect day at the beach.
Here are the good reasons to book a vacation to discover Cefalu!
Excursions to Cefalu
What are the top points of interest to consider for your next excursions to Cefalu?
This ancient medieval town 50 kilometers from Palermo is a former fishing town where the imprint of the Arabs and Normans can still be felt strongly. You only have to admire the cathedral to realize this.
To appreciate the best of Cefalù, you need at least two days, in between a trip to the beach and a visit to the major monuments.
It must be said that Cefalù should be admired initially from afar, as a whole, with the Rocca dominating and protecting the historic town. We recommend, therefore, that you start from the Lungomare Giuseppe Giardina, walking along it until Via Vittorio Emanuele begins.
Services offered in Cefalu