Sicily is my passion and my one love
The best guide
to find out about
Cefalu
Cefalu is situated on the northern coast of Sicily and is a town adored by tourists for its distinctive medieval layout. Despite the passing of centuries, Cefalu has managed to preserve its original appearance and maintain an atmosphere that feels frozen in time. The city was established by the Greeks and, following Norman rule, it emerged as one of the most significant centers in Sicily. The delightful old town is filled with stories, legends, and historical events that have contributed to its one-of-a-kind character.
What to see in Cefalu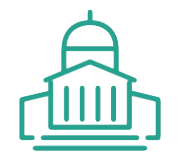 While exploring Cefalu, a visit to the Cathedral, constructed in 1130, is an absolute must. Legend has it that King Roger II ordered the construction of the Cathedral after surviving a shipwreck off the city's shores. The structure showcases the Arab-Norman style, which is typical of this region of Sicily. Inside the cathedral, visitors can marvel at the stunning Byzantine mosaics, featuring the magnificent figure of Christ Pantocrator.
Adjacent to the cathedral is the Rocca, another must-see attraction in Cefalu. The Arab citadel offers stunning views of the coastline, which require a bit of a hike to reach but are well worth the effort.
The medieval Lavatoio is another unmissable destination, where women once came to wash their clothes in ancient times. Visitors can observe the water flowing in small pools before making its way to the sea. Just a short distance away is the Mandralisca Museum, home to archaeological treasures such as vases, amphorae, and a magnificent painting by Antonello da Messina depicting an unknown sailor.
What to do in Cefalu
The Cefalu coastline boasts a plethora of magnificent beaches that tourists and locals alike will relish, particularly during the summer months. The town is replete with bathing establishments that line the stunning coastline. The beaches are expansive, and the sand is warm and golden, making for the ideal ingredients to spend a delightful day at the beach. These are just a few of the many reasons why booking a vacation to discover Cefalu is an excellent choice!
Excursions in Cefalu
What are the top attractions to consider for your next Cefalu excursions? This ancient medieval town, located 50 kilometers from Palermo, is a former fishing village that still strongly bears the imprint of the Arabs and Normans, as evidenced by the impressive cathedral. To fully appreciate the charm of Cefalu, you will need at least two days to enjoy the beach and explore the major landmarks.
It's worth noting that Cefalu is best admired from a distance, taking in the entire view, with the Rocca castle overlooking and guarding the historic town. We recommend starting your tour from Lungomare Giuseppe Giardina and strolling along it until you reach Via Vittorio Emanuele.
Services offered in Cefalu