Luxury Yacht Day Tour in Syracuse
Sicily is my passion and my one love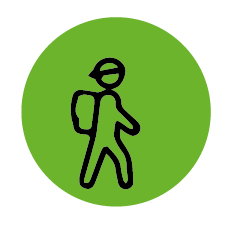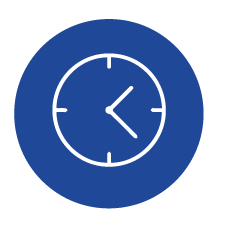 Morning or Afternoon
Specific schedule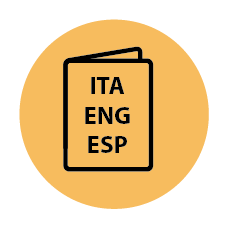 Spoken languages
ITA / ENG
Marina di Ragusa Daily Sailing Tours
A splendid seaside resort and one of the most beautiful in south-eastern Sicily is certainly Marina di Ragusa, which every year sees a rich flow of Italians and foreign tourists who love its fine, golden sand.
The coastline of Marina di Ragusa is characterised by a large number of accommodation facilities, wide beaches, shallow waters, and many places of entertainment and activities that can be done at the seaside.
One of the most interesting activities one can do is the daily sailing tour in Marina di Ragusa. This tour offers the opportunity to go and discover some of the most beautiful and characteristic areas of the coastline, also discovering small seaside resorts that have been made famous by various films up to a much-loved TV series such as Commissario Montalbano.
If you are planning a holiday in or around Marina di Ragusa, in addition to taking a beautiful day trip on a sailing boat, you can also go and discover unique and characteristic places such as: scenic beauty, archaeological wards, typical Baroque monuments, and a fine and well-kept gastronomic tradition.
In addition, you can also visit the oldest and most characteristic area, Mazzarelli, which is the nerve centre of clubs, restaurants and bars.
But let's discover one of the most popular experiences: the daily sailing tour in Marina di Ragusa.
How does the sailing boat tour in Marina di Ragusa work?
In Marina di Ragusa it is possible to organise a very exciting sailing boat tour that takes you to some of the most unspoilt and beautiful places on the Ragusa coastline.
On board the sailboat you can go and explore all the marine areas that can only be reached by sea and cannot be reached by land. On board the boat you will also arrive at Punta Secca, a popular seaside resort that has also become famous thanks to Commissioner Montalbano.
During the voyage on the sailing boat you can have a unique and incredible experience, you can observe the sea, breathe in the crisp air that caresses your face as you gaze at the coastline and sandy shores.
Sailing on a sailboat in a day in Marina di Ragusa you can embark on a truly unique and unrepeatable adventure together with your family or group of friends, spending a whole day of fun, music, diving and breathtaking scenery.
How does a one-day sailing trip work?
A one-day sailing tour Marina di Ragusa involves just a few simple steps. The first step is to book! Indeed, especially during the summer period, it is imperative to book well in advance in order to organise a boat trip and its stages in detail.
Once you have made your reservation, you will need to be at the prearranged meeting point to begin the adventure and board the boat.
Once you have boarded the boat, you will set sail to discover the Ragusa coastline, which is characterised by a magnificent coastline that drops sheer to the sea and is characterised by the Torre di Mezzo.
As you explore Ragusa's coastline, you will see areas such as Punta Braccetto from where you can admire the Torre Vigliesa, a tower that was used to defend the coast built in the late 16th century. Afterwards, we will continue our journey towards the discovery of Torre Scalambri and Montalbano's well-known house.
At the end of the trip, you will return to your starting point after an eventful and fun-filled day with lasting memories!
The advice is to always book the tour well in advance and to be able to find a place if you are organizing a group trip. Not only that, you have to decide whether to travel alone or with other people.
If you are traveling alone, it is best to book well in advance to also be able to request on-board personnel such as barman, stewart, hostess and cooks to have lunch or dinner on board and of course you must have a captain who take care of the management of the yacht in the areas to visit.
The duration of the trip during a yacht excursion includes a trip that can last half a day or that can also last all day until evening.
If you love wonderful and unique experiences, don't miss the opportunity to take a trip by choosing a yacht tour on the western or eastern side of Sicily , letting yourself be enchanted by its history.
The photographs within this hike/article, were not taken during one of our tours, but are used for informational purposes only