Sicily is my passion and my one love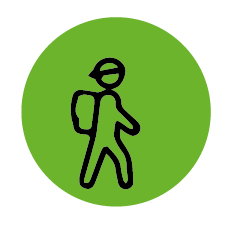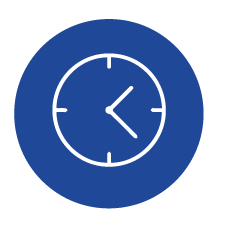 Morning/ Afternoon
Specific schedule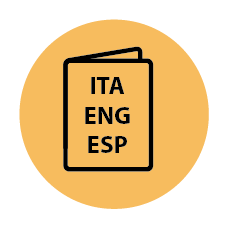 Etna Jeep Tour 4×4 excursion
Northern side – Grotta Corruccio and Dei Ladroni.

Looking for practical information about hiking on Etna or an Etna Tour with a 4×4 Jeep? You've come to the right guide. On the northern slope of Europe's highest volcano, there are many caves that even a casual tourist can visit. The Etna jeep 4×4 tour north slope is an excellent opportunity to explore the Grotta dei Ladroni and Grotta Corruccio.
Excursion on Etna: discovering the Corruccio Cave
On this amazing Etna 4×4 north side tour, the first of two caves to explore is Grotta Corruccio, a lava cave. This means that during a lava flow that happened in Linguaglossa in 1180, the less dense lava cooled on the surface and allowed the lava below to flow out, creating a real lava tunnel. There are two entrances to this cave, but due to collapses that happened over time, they don't seem to be connected.
Inside the cave, visitors can see the characteristic lava ropes and can imagine how this cave once provided shelter to citizens who fled from Bronte due to Bixio's massacre. Getting inside is not difficult, but the right equipment is required.
Etna jeep tour 4×4 north slope: Discovering the Grotta dei Ladroni
During the Etna excursion, you will have the opportunity to explore the lava cavities, such as the Grotta della Neve. The Grotta dei Ladroni is also made of lava but was artificially enlarged since 1776 to be used as a snow deposit. The name "Grotta dei Ladroni" comes from the belief that the holes in the vault were created by criminals to hide their stolen goods. However, the holes were made on the upper part to allow the accumulation of snow inside the cave. The snow was then transported downstream by the Bordonari and used as a refrigerant or to make ice cream and sorbets during the summer. The cave is easy to access and can be visited entirely without the need for special equipment, except for a light and a recommended helmet.
Book your Etna 4×4 North Side Tour (Grotta Corruccio and Dei Ladroni).

The photographs within this hike/article, were not taken during one of our hikes, but are used for informational purposes only