Find the villa to stay in Sicily 
Sicily is my passion and my one love
Find the villa with pool to stay in Sicily
Finding a villa with a swimming pool to stay in Sicily is certainly among the most popular options for both couples, families, and all those who also want to have a really fun, unique experience in the company of friends and perfect especially for the summer period.
In Sicily it is very common to find villas with swimming pools as they are welcoming and above all private structures that allow to enjoy the holiday with maximum privacy, without having to share the open spaces with other people (as happens in hotels ), with the freedom to do what you want most, including the possibility of preparing lunch or dinner in a large kitchen.
This desire for comfort and freedom, with just the right amount of privacy, are among the reasons that lead people to look for a villa with a swimming pool, rather than a hotel, a B&B or a simple seaside apartment as their accommodation in Sicily.
Where to book a villa with a swimming pool?
You can find villas with swimming pools all over Sicily, among the main destinations there are definitely the more touristy to famous ones that offer more accommodations.
If a villa with a pool is unavailabe it would also be possible to consider booking resorts with spas in Sicily or hotels with pools or with direct sea views.
Among the cities where you can search for accommodations for your vacation in Sicily are:
Agrigento: known for its long history and for the possibility of making magnificent excursions to its archaeological sites or a pleasant boat trip.
Catania: a splendid city, rich in valuable architectural elements, also known for its gardens, nature reserves, and theaters.
Cefalù: one of the most famous areas for those who love going to the beach. In fact, Cefalù is a Sicilian destination known for its sandy and golden beaches and for the crystalline blue sea.
Palermo: why not live a luxury experience by choosing a beautiful villa with a swimming pool in Palermo and its surroundings? In addition to being able to enjoy pleasant moments in the pool, you can also discover all the beauties that Palermo reserves with its restaurants, shops and places nearby where you can organize excursions.
Ragusa: small town but the fulcrum of a wonderful area that will lead you to discover the magnificent tuff architecture that is characteristic of its churches and palaces. Then near Ragusa, you should not miss a passage to Modica where you can delight your palate with its famous chocolate.
Egadi Islands and Aeolian Islands: what could be more beautiful than a villa with a swimming pool booked in the best destinations of the Egadi and Aeolian Islands? All these islands are perfect to fully exploring nature trails, going to the sea, to enjoy its beaches and towns.
Syracuse and Ortigia Island: the city of Syracuse presents itself as the perfect destination for those looking for a villa with a swimming pool that also has a truly unique sea view. In this area you will have the opportunity to discover many natural wonders, to reach the Archaeological Park of Neapolis and so on.
Taormina: finally, one of the best destinations to booking a villa with a swimming pool is Taormina. Famous for its architectural features, for the beauty of its center, for the nightlife that characterizes it, booking your accommodation in Taormina is really the best solution for you and your family.
Why choose a villa with a swimming pool?
Is choosing to find a villa with a swimming pool in Sicily really the best solution? Certainly, as mentioned, it is possible to choose between different accommodation facilities such as 4 or 5 star hotels, B & amp; B, residences, hostels, hotels with swimming pool or apartments, but among the most popular solutions by guests there are the villas with a comfortable swimming pool and garden.
The villa with a pool offers several advantages, among the main ones are:
The possibility of choosing a prestigious location and enjoying your holiday away from the tourist and city chaos.
Enjoy your holiday in full privacy with the possibility of not having to share services such as the garden or swimming pool with anyone.
Take your holidays also in the company of the whole family or with one or two couples of friends depending on the size of the villa.
Being able to choose every day whether to go to the beach or to the pool.
Enjoying pleasant evening cocktails on board or inside the swimming pool of the house.
To be able to cook in the garden with a barbecue or in the kitchen and prepare pleasant dinners or lunches in total comfort.
A villa with a swimming pool is, therefore, a very convenient, comfortable and above all relaxing solution. If you are interested in looking for accommodation such as villas with swimming pools, do not hesitate to start your search now to find the best solution in no time.
Hi I'm Iolanda, In 2010 I decided to return to my magical island, Sicily, so that the experience gained in the previous years would take shape there where I was born.
Useful Links
Where it is
How to reach it
Useful numbers
Map of Syracuse
Useful Links
Where it is
How to reach it
Useful numbers
Map of Syracuse
Useful Links
Where it is
How to reach it
Useful numbers
Map of Syracuse
Excursions
Experience the most beautiful moments in Sicily. WE HAVE SELECTED FOR YOU THE MOST BEAUTIFUL EXCURSIONS PRESENT IN SICILY.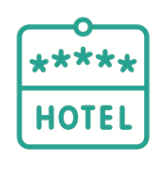 Accommodations
LOOKING FOR LUXURY ACCOMMODATIONS? CHOOSE FROM A TOP-RATED HOTEL, A PRIVATE VILLA WITH A POOL, OR A COZY BED AND BREAKFAST. THE PERFECT OPTION IS WAITING FOR YOU.
Car Rental
RENTING A CAR IN SICILY IS THE BEST WAY TO DISCOVER THE REGION'S TOP ATTRACTIONS WITHOUT ANY LIMITATIONS
Scooter rental
RENTING A SCOOTER IN SICILY ALLOWS YOU TO LIVE A UNIQUE EXPERIENCE, A VACATION FULL OF MEMORIES