Body Rafting and River trekking in Alcantara
Sicily is my passion and my one love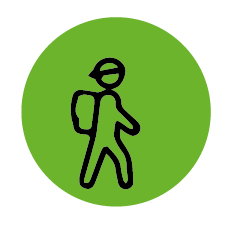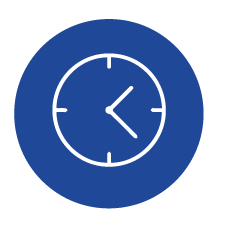 Morning/ Afternoon
Specific schedule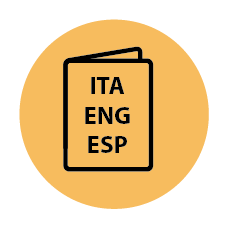 Spoken languages
ITA / ENG
Are you someone who loves adventure and nature? If you're planning a holiday in Sicily, you simply must try out a one-of-a-kind experience: Body Rafting and River Trekking in Alcantara. It's a thrilling and natural adventure that lets you explore the Alcantara Gorges with an excursion that's sure to satisfy even the most daring and adventurous spirit.
Body Rafting and River Trekking: discovering the beauty of the Alcantara Gorge
Looking for an adventure that involves nature and adrenaline? Look no further than Body Rafting and River Trekking in the Alcantara Canyon! These activities allow you to fully experience the beauty of the river as it flows through the canyon, without the use of any equipment or special supports. Safety is always a top priority, so you can focus on enjoying the ride.
Using your body as a raft, you'll be able to explore some of Italy's most stunning rivers and discover otherwise inaccessible corners. Make the most of your experience by scheduling your trip between April and October, when the weather is perfect for Body Rafting and River Trekking on the Alcantara.
Tour to the Alcantara Gorge Canyon: experiencing a unique adventure
The Alcantara Valley is a natural wonder that offers a different perspective of Sicily. Embark on a thrilling River Trekking and Body Rafting excursion through the stunning Alcantara Gorges and experience unforgettable moments of fun.
The river trekking adventure starts with a hike along a section of the river flowing through a basalt gorge over 30 meters high. Over thousands of years, the continuous erosion of the Alcantara river has carved out this unique and naturally beautiful corner of paradise.
The excursion then becomes more demanding and adventurous, taking you deeper into the canyon. To participate in this tour, you need to have an adventurous spirit and some physical ability to overcome natural obstacles such as rapids, rocky walls, and waterfalls that are found in the settlement of the Alcantara gorges.
Once you've made the ascent, you'll begin a thrilling descent into the Alcantara gorges. This fun experience will take you through slides, small waterfalls, and sparkling rapids. The Body Rafting and River Trekking excursion is conducted in small groups and with maximum safety measures in place.
Adventure Body Rafting and River Trekking in the Alcantara Canyon: a safe experience
The River Trekking and Body Rafting adventure in the Alcantara Gorges is a one-of-a-kind experience that is also very safe. It is recommended that participants have the appropriate physical fitness, as even though it is safe, a minimum level of skill and athleticism is required. The excursion usually lasts around two hours, but the completion time also depends on individual abilities.
The photographs within this hike/article, were not taken during one of our hikes, but are used for informational purposes only