Etna at sunset: here's what to see
Sicily is my passion and my one love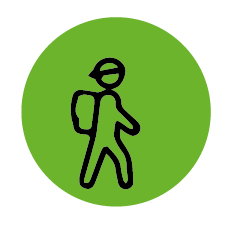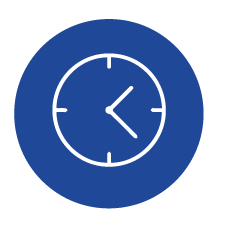 Afternoon/evening
Specific schedule.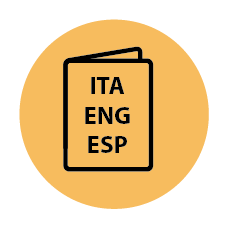 Etna at sunset: here's what to see

What could be better than an Etna excursion at sunset? Treat yourself to a half-day excursion to discover the fantastic and unique scenery of the Etna volcano. Treat yourself to an immersion in nature among lunar and green scenarios … here's what to see.
Immerse yourself in nature among craters and lunar scenarios
Etna is an absolutely fascinating volcano. Together with the volcanic complex of Stromboli, the one in Catania is the only volcano whose eruptions are constant and separated by short intervals.
Participate in an excursion to discover Etna at sunset on the slopes of the volcano, observing the craters and the volcanic bombs caused by the eruptions of the last century, is an unforgettable experience that many seek.
Etna and sunset: places to see
Clearly, however, some places deserve more than others. During an excursion at sunset, it is absolutely recommended to visit the Valle del Bove, a 64,000 year old caldera, whose spectacle shows the consequences of the collapse of the eruptive centers.
The lava flows of the last 500 years are easily visible passing through the trazzere, with some particularly suggestive sites such as that of the eruptions of 1991 and 1993 and that of 1892.
Around 2000 meters above sea level, the magnificent and evocative silvestri craters appear, whose panoramic view of Catania is accompanied by the flows lava from this century.
The tour ends with a guided tour, the only way to gain access to the caves, including the splendid Cassone cave, which is maintained in total safety for hikers. A helmet and torch are required to be able to enter the heart of the volcano.
Etna sunset hike: More sights to see
It should be noted that in specific periods of the year there may be additional scenic beauties to visit: the coniferous forest manages to give multicolored shows during different periods of the year.
While in winter, braving temperatures below zero , it is possible to observe and admire the landscape contrast between the snow-covered slopes and the lava flows, or the frequent puffs of active craters.
It is possible that during a visit to the volcano, one cannot catch an eruption in progress and be mesmerized by the natural beauty, with a touch of danger for thrill-seekers.
The photographs within this hike/article, were not taken during one of our hikes, but are used for informational purposes only