Excursion Etna – Taormina (full day)
Sicily is my passion and my one love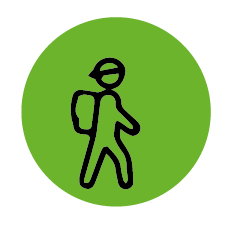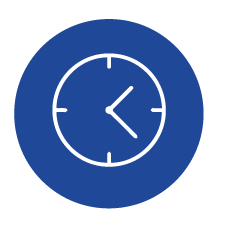 Morning and Afternoon
Specific schedule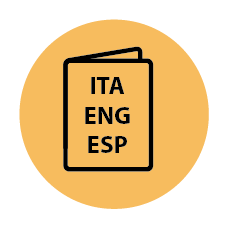 Excursion Etna – Taormina (full day)

Looking for helpful information on how to join a tour to Mount Etna and visit the stunning and opulent town of Taormina? Well, then you've come across just the right guide.
Etna excursion: discovering the "good giant" of Europe
Etna, also known as Mongibello, is Europe's tallest active volcano, rising over 3,300 meters with a basal diameter of approximately 40 km. It is categorized as a shield volcano as it is formed by fluid lava flows that create a shield-like appearance when cooled. The landscape, fauna, and flora of Etna differ depending on the altitude. The eastern and southern slopes, up to 1000 meters, are cultivated and urbanized, while the western slope is more barren with the scent of broom bushes filling the air. The northern side is characterized by dense chestnut and oak forests. A century ago, wolves, fallow deer, and roe deer lived in the area, but they are now practically extinct. Those who embark on an excursion to Etna can observe and encounter small animals such as porcupines, marmots, dormice, and weasels, as well as birds of prey such as peregrine falcons, kestrels, golden eagles, barn owls, and others.
Etna excursion: caves and gorges
The continuous volcanic activity of Mount Etna results in a picturesque and diverse landscape. This orogenic activity has led to the formation of "lava flow caves" over time. These caves cool on the outside, but the lava inside continues to move, leaving the inner part almost empty. One of the most famous lava flow caves is the Grotta del Gelo, which is a unique and deep canyon with perennial ice. Another stunning location to visit is the Alcantara Gorges, which were formed by the erosion of the river's icy waters. In 2013, UNESCO added Mount Etna to the list of World Heritage Sites.
Excursion to discover Taormina
Thanks to its strategic location, visitors can continue their tour by taking an excursion to Taormina, a true gem of a town. Here, you can admire several notable sights, such as the Greek Theater, the Municipal Villa, the Corvaja Palace, the Cathedral, the Palace of Santo Stefano, and Isola Bella.
The photographs within this hike/article, were not taken during one of our hikes, but are used for informational purposes only