Street food tour in Palermo
Sicily is my passion and my one love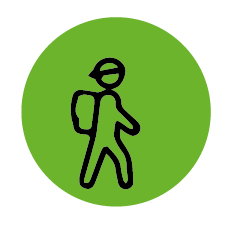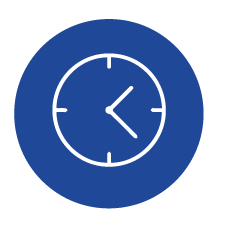 Morning – Specific schedule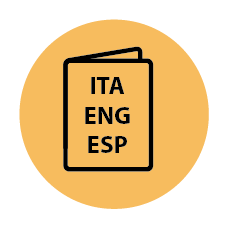 Spoken languages
ITA / ENG
Street food Palermo morning: where to go
Morning street food in Palermo is an ancient culinary tradition. For tourists, it is the trendiest and most convenient way to visit the island's capital.
The best typical Sicilian street food is no match for upscale restaurants.
Those strolling through the streets of Palermo can easily decide to change the planned itinerary by letting themselves be captivated by the scents of food prepared in the streets.
Delicate or pungent smells, all inviting and unmistakable. The taste of tradition
What are the specialties not to be missed on the road? Where to eat the best street food in Palermo?
Street food Palermo morning: intense flavors
In Palermo, hunting for typical street food means, at the same time, discovering the historic center, the busy life of the markets, the Sicilian-ness of the parks.
Palermo is one of the world capitals of street food and every year hosts the International Street Food Festival.
In full food tour, in the markets of Ballarò, the Vucciria, the Capo and Borgo, you will find the best 'buffittieri'.
The Sicilian palate is accustomed to intense, strong flavors.
To best enjoy street food in Palermo in the morning, we recommend waking up early and having a very light breakfast.
What are the highlights of the menu offered by Palermo fry shops and kiosks?
Street food Palermo morning: snacks for breakfast
The dialect name of each food is not always easily grasped.
.'Pane panelle e crocché' is the most renowned food. These are thin pancakes made from chickpea flour or fried potato balls that fill three types of bread (mafalda, scaletta, and focaccia).
The crocché is a kind of bread made from chickpea flour.If that does not particularly appeal to you, you can try arancine stuffed with meat and butter, mushrooms or even chocolate.
There are many alternatives: among them is the sfincione pizza with salted sardines, onion, cheese, tomato sauce and oil.
If you prefer sweets, you can choose from Sicilian cannolo (with pistachios, candied fruit and chocolate chips), Sicilian cassata (with candied fruit, sponge cake and chocolate), granitas, doughnuts and ice cream.
And, now, you just have to book your visit to Palermo street food in the morning!
The photographs within this hike/article, were not taken during one of our hikes, but are used for informational purposes only